Houston commercial garage door repair and installation services are essential for anyone who works at or manages a commercial property or business. Without them, you would be struggling with a garage door that falls short of keeping your workplace safe and secure. For this reason, it's vital to be knowledgeable of what Houston commercial garage door repair and installation services entail. Keep reading this blog to learn more about them.
Houston Commercial Garage Door Repair And Installation: A Guide
To thoroughly understand what Houston commercial garage door repair and installation services include, you should know which repair services are usually required for commercial garage doors. You also need to learn what to expect from commercial garage door installation services. Here is some insight into the types of repair services usually provided for commercial doors.
4 Common Commercial Garage Door Repairs In Houston
While commercial garage doors receive the same repair services as residential ones, certain repairs happen to be particularly common for this type of garage door. The four most commonly sought-after repairs for commercial garage doors include:
1. Old Or Broken Springs And/Or Cables
Springs and cables are paramount to any garage door opening system, residential and commercial. These parts are responsible for keeping the garage door moving smoothly and efficiently. In other words, they are doing the heavy lifting. Speaking of heavy lifting, garage doors weigh a ton, so the last thing you want to do is a DIY spring or cable repair and/or replacement job. For this reason, you are better off relying on a professional garage door technician to repair or replace the springs and cables.
2. Misalignment
Misaligned garage door parts are just as common in commercial garage doors as they are in residential garage doors. Commercial garage doors can be especially complex, so having a professional ensure the parts are properly aligned is the safest option, whether it's tracks or springs. You can expect your commercial garage door to work again once the parts are realigned.
3. Damaged Parts
While curb appeal is not always relevant for commercial garage doors, damaged panels can still pose a security risk. Luckily, most commercial garage doors are made of aluminum or steel and are usually easy to repair if the damage consists of minor dents. However, if your commercial door includes glass panels, you will need to have a technician replace them as soon as possible. Just make sure the area is cleaned so that no one accidentally hurts themselves with broken glass panel shards.
4. Malfunctioning Opener
Finally, the opener is the key to a functional commercial garage door. As a result, it can be frustrating when this component malfunctions. If troubleshooting the remote's connection to the opener or even the motor and circuit breaker doesn't work, a professional technician will be able to confirm the root of the problem.
Houston Commercial Garage Door Installation: What To Expect
After familiarizing yourself with the most common commercial garage door repair services in Houston, it's essential to know what to expect from installation services. Like with choosing a residential garage door, you also begin with the selection process. Your budget, the needs of your commercial property, and whether you are prioritizing aesthetics or utility are just a few considerations you will need to go over. 
Additionally, you will need to determine whether or not you think your commercial door will benefit from insulation. Overhead, roll-up, high-speed, and fire-rated doors are just four of the most prominent commercial varieties. Once you've made your choice, trust your technician to handle the rest of the installation.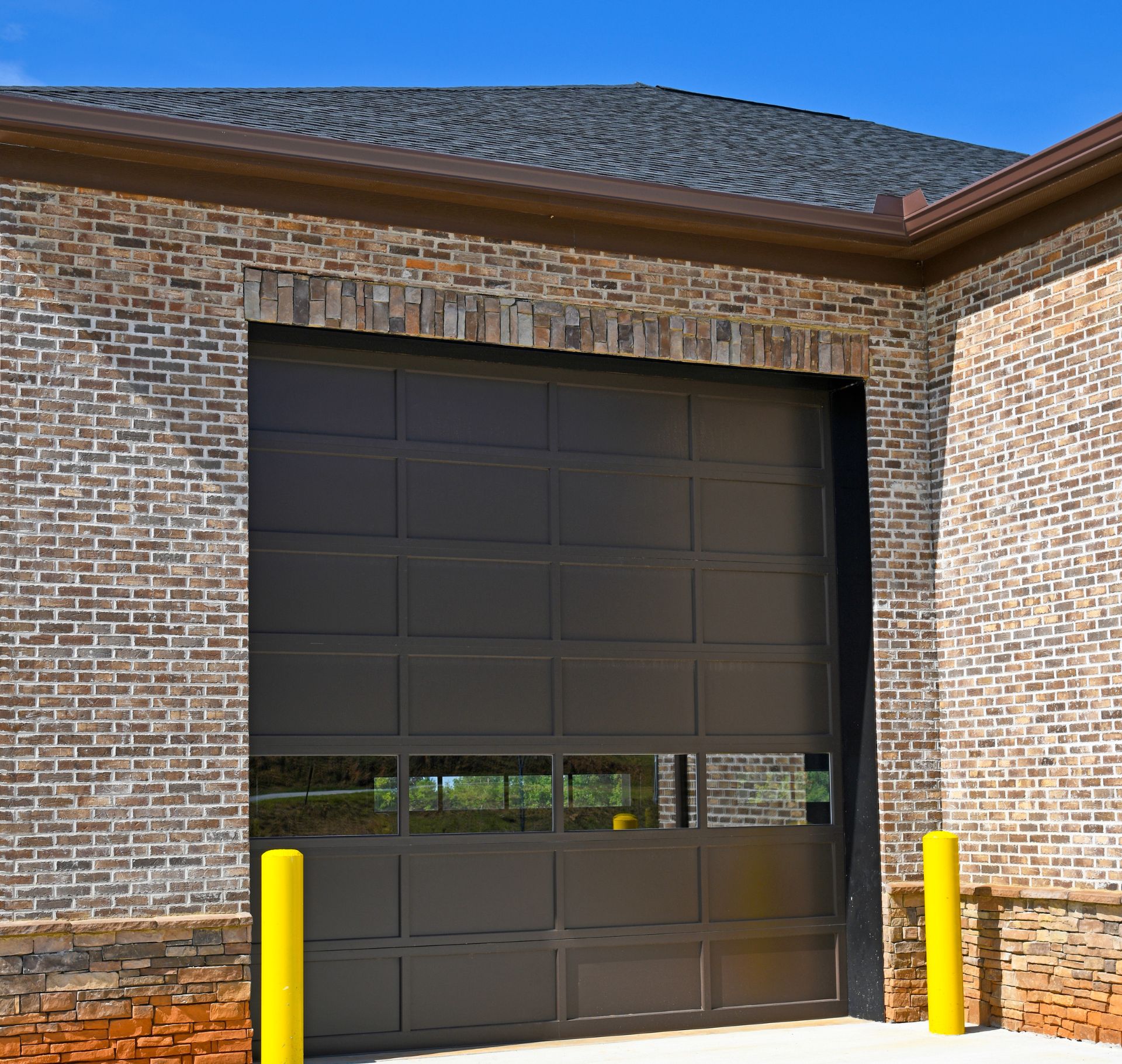 We Provide The Best Houston Commercial Garage Door Repair And Installation Services!
We hope that reading this blog has enlightened you about Houston commercial garage door repair and installation services. If you need them, don't waste time searching when Unique Garage Door Service and Repair is here. Contact us today for the best commercial garage door services in Houston, TX.